James delivers 1st title to Cleveland.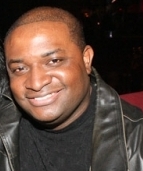 Mass Appeal Wire Reports
OAKLAND — The NBA may be rigged. Most professional sports are. But if you're a fan in Cleveland, you couldn't care less. That's because the infamous curse of John Elway has finally been exorcised. After a 52-year hiatus from championship lore, the Cleveland Cavaliers defeated the Golden State Warriors 93-89 Sunday night on the road to give the snake-bitten city its first pro title since 1964. The Cavs also became the first team in NBA history to overcome a 3-1 deficit to win the Finals.
Congratulations to the Cleveland #Cavaliers pic.twitter.com/LpfhfoyPC4

— History Of Sports (@BeforeFamePics) June 20, 2016
Finals MVP LeBron James, who won back-to-back titles with the Miami Heat before returning home to Cleveland — registered a triple-double to lead his team to victory. "I've never seen a man in my life tell an entire state: 'Get on my back, I got you. Get on my back and I'm going to carry you," said teammate Richard Jefferson in discussing LeBron's greatness.
"I don't care if we fail, I'm going to wake up the next morning and I'm going to start working out and prepare for the next year. He was like, 'I'm going to come back home because I promised them that I would do something.' And he carried us the whole way."
Cleveland Cavaliers Win First NBA Championship In Franchise History https://t.co/PpIyPAY76x pic.twitter.com/7Vh7Fotp2a

— BuzzFeed (@BuzzFeed) June 20, 2016
When the final horn sounded, it was difficult to tell which team had lost. Cavs head coach and Kansas City native Tyronn Lue cried for several minutes. Ditto for James, Kevin Love and J.R. Smith. Warriors guard Steph Curry struggled most of the night, finishing with 17 points. "It hurts, man," Curry said.
"Just proud of every single guy that stepped foot on the floor for our team this year. … Hopefully we'll have many more opportunities to fight for championships and be on this stage because this is what it's all about."
During the trophy presentation, disgruntled Warriors fans inside Oracle Arena booed NBA commissioner Adam Silver. The integrity of the league has taken a hit recently amid claims from Curry's wife Ayesha, Boston Red Sox pitcher David Price and former referee Tim Donaghy that the NBA is fixed.
Do you think the league is rigged?
Did the best team win?
Share your thoughts below.