Lady Ghostbusters have work cut out.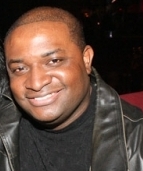 Mass Appeal Wire Reports
LONDON — They're burdened with the most disliked trailer in YouTube history, but that didn't stop the paranormal-fighting quartet of Melissa McCarthy, Kristen Wiig, Leslie Jones and Kate McKinnon from promoting their new female-led "Ghostbusters" movie on the Graham Norton Show on Thursday. Directed by Paul Feig, the reboot (30 years later) is scheduled to premiere July 15th. But if YouTube opinions are an indication of what's to come, Ghostbusters 2016 will be lucky to break even at the box office.
Watch: The #Ghostbusters cast performs "folk lady" version of theme song for Graham Norton https://t.co/iaAIzqbjJt pic.twitter.com/ct5G4ihQVm

— Hollywood Reporter (@THR) June 17, 2016
So why the hate? For starters, the trailer wasn't put together all that well and it's done very little to inspire confidence in the finished product. Secondly, a lot of people are simply turned off by Feig's decision to cast four women in ghostbusting roles.
And third, Jones' ignorant African-American character has been under assault since it was learned she's the only member of the group who's not a scientist. So, do you plan on purchasing a ticket on July 15?
Did Feig make a mistake with the remake?
Share your thoughts below.