Tyga and Kylie cool being good friends.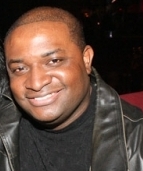 Mass Appeal Wire Reports
LOS ANGELES — Tyga and Kylie Jenner broke up over a month ago. But that hasn't stopped the former lovebirds from hangin' out. After all… love renders that type of schmaltzy affect, doesn't it? "He was her first true love and that is something that she just can't walk away from entirely," said a close source of Kylie, 18, who dated the 26-year-old rapper for well over a year. So why did they call it quits in the first place? "It was just bad timing and they were fighting all the time," said the source. 
"Kylie couldn't take it, and her friends couldn't either. They were a big influence on her separating from him. They told her that their relationship was way too unhealthy at the time and that played a key part in their decision to separate. Now that they have spent some time apart, Kylie feels like things have calmed down a bit and that they can start fresh, as friends, for now."
Tyga says he felt Kylie Jenner "overshadowed" his rapping career: https://t.co/X1spVGWNVG pic.twitter.com/x7EcueliCH

— Us Weekly (@usweekly) June 19, 2016
Kylie, by the way, hasn't spoken publicly about their split. But Tyga has. "When you're in a very public relationship like that, it's hard for other people to see you differently than that," he said during a recent interview with Big Boy TV. "Being in that it took a lot, career wise, everything. It overshadowed a lot of my talents and a lot of things that I worked hard for."
"When something is so damaged or something is just not right, you can't fix it in a moment. The only thing is time," he continued. "Maybe later on in life, maybe we might come back. … Right now, I want to focus on what I need to do. I just wanted to get back to just me. I think for her as well."
Are Tyga and Kylie better off as friends?
Watch his interview with Big Boy.
Share your thoughts below.