Jamie Foxx acts like a single man.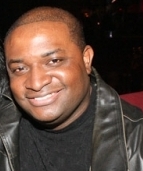 Mass Appeal Wire Reports
MIAMI — Jamie Foxx, you dirty dog. The 48-year-old actor may have eff'd up big-time. Word on the street claims Jamie was caught creepin' on girlfriend Katie Holmes with a blonde chick in Miami. And y'all thought men were faithful? Silly rabbit, Trix are for kids! Our good friends at Media Take Out even captured the Oscar winner holding hands with the anonymous broad. Not sure what's going on. But Jamie is enjoying single life way too much. On Thursday, he was photographed displaying some very provocative dance moves alongside another mystery woman onstage during a charity concert for his friend DJ Irie's foundation.
ICYMI: Claudia Jordan Confirms Jamie Foxx And Katie Holmes Are Dating: https://t.co/ujdIeZgn42

— CENTRIC TV (@CENTRICTV) June 26, 2016
Donning a baseball cap and saggy pants, Jamie appears to grab her waist as the sexy damsel 'twerked' on his crotch to the tune of a dope hip hop beat. So far Katie hasn't said anything publicly about Jamie's indiscretions, which leads us to believe they may have an open relationship ä′ lä Will and Jada.
Share your thoughts below.