Prince remembered at the BET Awards.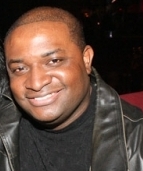 Mass Appeal Wire Reports
LOS ANGELES — Purple was the theme Sunday night (June 26) at the 2016 BET Awards in Los Angeles. Kansas City native Janelle Monáe, Bilal, Maxwell, Sheila E., Erykah Badu, the Roots and several others came together to remember Prince through an assortment of musical medleys. Donning a frilled-out Purple Rain-era blouse, Janelle sung Prince's "Delirious" before stripping down to a white crop-top and sartorial butt-cheek exposing pants to perform "Kiss." Janelle wrapped up the dynamic medley with verses from "Pop Life" and "I Would Die 4 U."
Relive @janellemonae's amazing #PrinceTribute at the #BETAwards. ?https://t.co/h1X3IfBLgQ

— Racked (@Racked) June 27, 2016
The most hyped performance of the night, however, belonged to 66-year-old Stevie Wonder who teamed with singer/songwriter Tori Kelly, 23, to perform "Take Me with U" — a conception originally performed by Prince and his protege, Apollonia, in 1984.
With the Roots serving as funky back up, Badu delivered the night's first tribute with an erotic version of "The Ballad of Dorothy Parker." Jennifer Hudson, the star of Broadway's "The Color Purple," took viewers to church with a stirring rendition of "Purple Rain."
Did you enjoy the performances?
Share your thoughts below.