Zoolander 2 kiss needed 6 months.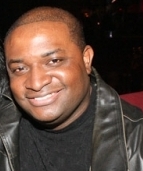 Mass Appeal Wire Reports
LONDON — It was arguably the most reprehensible kiss in cinema history. Now we understand why. Because it took almost 6 months to shoot. While promoting the upcoming home entertainment release of Ben Stiller's comedy blockbuster "Zoolander 2" in London, cast members Will Ferrell and Kristen Wiig revealed some rather gruesome details of the odious lip-locking exhibit that had our stomachs churning. "Filming it took a couple of weeks at least, and we actually had reshoots," Will explained. "It took overall six months."
#KOT tagged comedy, kissing, kristen wiig, will ferrell, zoolander, zoolander 2, make out,… https://t.co/re7Pdr3JPL pic.twitter.com/7jmiCceEGF

— Don Baraka (@ulizadon) February 10, 2016
So why did it take so long? Bad breath? Gingivitis perhaps? The 48-year-old actor said their "extraordinary dedication to their art" is mostly to blame. Hate it or love it, it's still a disturbing display of affection that won't be forgotten any time soon. Kristen labeled the spit exchange "amazing."
Will shared a similar sentiment, calling the saliva métier the brightest "highlight" of their decorated careers. "I think it was the highlight of both of our lives to have that wonderful kiss," he said.
Kristen, 42, didn't disagree: "Yes, hands down."
Watch the unsavory kiss and share your thoughts.