Drake and Rihanna are back together.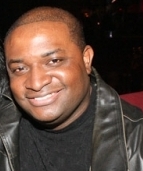 Mass Appeal Wire Reports
LONDON — It appears Drake has once again broken the implicit hip hop code by courting a woman who once belonged to another R&B performer. The "Hotline Bling" rapper and pop songstress Rihanna have apparently found a way to make their on and off relationship "work, work, work, work, work" despite the fact she was involved in an animated relationship with Chris Brown years ago. If you recall, Drake was spotted being lubby dubby with fashion model Hailey Baldwin at his Memorial Day party in June.
Rihanna and Drake are an official item, and it is just TOO GOOD. ❤️? https://t.co/6klV5dFWrh pic.twitter.com/gg0szoazaw

— E! News (@enews) July 1, 2016
But, according to an inside source, Rihanna owns Drake's heart and always will. Hailey was nothing more than a convenient piece of ass. "Hailey was a fling, but Drake has always wanted to make things work with Rihanna," said the source. "They are still dating," the insider added, of Rihanna and Drake.
"Things get more serious when they're in the same place."
Drizzy and RiRi were seen at London's Tape Club on Friday.
It's the 4th consecutive night they've been together.
Share your thoughts below.