Fed up gays are acquiring firearms.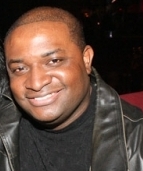 Mass Appeal Wire Reports
SALT LAKE — In the aftermath of the deadliest mass shooting in modern U.S. history, homosexuals nationwide have decided to take matters into their own hands. Homophobes take heed. Confronting a gay person today could land you in the mortuary tomorrow. That's because memberships at Pink Pistols — a national LGBT pro-gun rights organization — have almost tripled since 29-year-old Omar Mateen opened fire inside a gay nightclub [The Pulse] in Orlando, Florida on June 12.
Meet gay group dedicated to fighting homophobia with firepower – and why gay rights and gun rights are a natural fit https://t.co/lbfyjtXeSR

— Rolling Stone (@RollingStone) July 2, 2016
Background checks for gun sales have also surged since the massacre. In June 2016, the FBI conducted more than 2.1 million background checks compared to 1.5 million in June 2015. Omar, who pledged allegiance to the Islamic State prior to the shooting, killed 49 people before taking his own life.
Since then, Pink Pistols memberships have grown from 1,500 to 4,000. "It's really sad that something on this scale had to happen for people to realize this is a need for our community," said Utah chapter President Matt Schlentz, who owns semi-automatic rifles similar to the Sig Sauer MCX that Omar used.
"But the reality is we still get attacked for kissing our partners or holding hands in public."
"We get windows smashed for having an equality sticker on them."
Pink Pistols was formed 16 years ago in response to a series of violent incidents against gays.
Is it time for homosexuals to fight back?
Share your thoughts below.