Obama performs at White House soirée.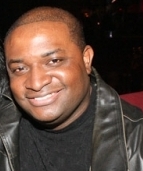 Mass Appeal Wire Reports
WASHINGTON — Ain't no party like a White House Party, right? In what was billed as his final Fourth of July soirée, President Barack Obama took the stage, grabbed a microphone and serenaded his adolescent daughter Malia in celebration of her 18th birthday on Monday. Kendrick Lamar, 29, and Janelle Monáe, 30, had the honor of performing at the star-studded festivity. But it was the Singer-in-Chief who stole the show with an impromptu performance.
Pres. Obama sings "Happy Birthday" to daughter Malia at the White House Fourth of July party https://t.co/lKeAAR9ER6 https://t.co/NznHokgYDu

— ABC News (@ABC) July 5, 2016
"And just because it's a job of a father to embarrass his daughters, I've got one last job," Obama said at the end of his speech before leading the audience to sing 'Happy Birthday' to his eldest. "It just so happens that we celebrate our country's birthday on the same day that we celebrate my oldest daughter's birthday."
After watching her father howl for several seconds, Malia compensated him with a celebratory hug. As for the rest of the concert… Kendrick had the audacity to perform "Bitch, Don't Kill My Vibe" at the White House. Janelle, clearly the classiest of the two, sang a couple of her popular tunes before capping off the show with "Let's Go Crazy" by legendary artist Prince.
"I want to acknowledge a musical mentor" she said.
"He always tried to change the world, we love you Prince."