Sniper kills cops over black deaths.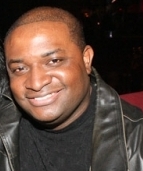 Mass Appeal Wire Reports
DALLAS — Houston… er… Dallas, we have a problem. The American public has reached its boiling point over a pair of fatalities linked to police brutality in the past 48 hours. According to multiple reports, former U.S. Army reservist Micah Xavier Johnson opened fired 'ambush style' on police officers Thursday during a 'Black Lives Matter' protest over the fatal shootings of black men in Baton Rouge, Louisiana, and St. Paul, Minnesota. Five cops are dead, seven more injured. Before being blown to smithereens by a robot carrying a bomb, Johnson, 25, told police he "'wanted to shoot white cops." He also told police he was acting alone.
'BLACK POWER' SHOOTER… https://t.co/6bJlRoGy8e

— DRUDGE REPORT (@DRUDGE_REPORT) July 9, 2016
The ambush comes on the heels of a graphic cell phone video [released Wednesday] that shows the aftermath of a Minnesota cop fatally shooting Philando Castile in the presence of girlfriend Diamond Reynolds and her daughter. Roughly 24 hours earlier, Alton Sterling was shot and killed in Louisiana after two white officers pinned him to the pavement. That incident was also captured on video.
Hundreds of people attended the protest. When gunfire erupted around 8:45 PM, everybody ran for cover. A woman was damn near trampled. "Everyone just started running," said 21-year-old Devante Odom. "We lost touch with two of our friends just trying to get out of there."
Minnesota Gov. Mark Dayton called Castile's death an act of racism.
He said Castile would still be alive if he were white.
Do you agree with him?
Share your thoughts below.