Jared Leto's Joker is eerily different.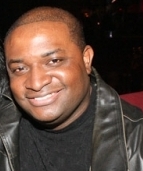 Mass Appeal Wire Reports
LOS ANGELES — Jared Leto is probably taking this Joker thing too far. Look, there's nothing wrong with depicting a sociopath on screen. A job's a job. But in real life? The Suicide Squad actor has apparently lost his mind [on purpose] in an effort to portray a darker, more diabolical side of the iconic character made famous by Jack Nicholson and Heath Ledger in previous superhero films. Leto even met with psychiatrists and a few of their most demented patients to gain an understanding of the psychotic mindset.
"You're kind of walking upon hallowed ground, and it deserves the very best that you can do," said the 44-year-old Oscar winner. "It takes over your life and that's what I needed to do for myself." For what it's worth, Leto scared the hell out of his co-stars. He reportedly sent a live rat to Margot Robbie (who plays girlfriend Harley Quinn) and a dead hog to the rest of the cast.
"hello doctor…" Exclusive photo courtesy of @SuicideSquadWB #joker #harleyquinn @MargotRobbie pic.twitter.com/YPO6rdszP0

— JARED LETO (@JaredLeto) August 2, 2016
Leto also gave his co-stars parting gifts which included a boxful of nudie mags, a switchblade, a dildo and, yes, a used condom. "You don't know what the Joker is going to do next; you never do," he explained. "It was intoxicating to have no rules."
Leto's methods are so unconventional, he had director David Ayer stressed. "As an actor, he's flinging himself into the abyss on that one," says Ayer in reference to the dead hog incident. "And he was scary on set. He was intimidating. He'd show up and it was like, 'Dude, you are fucking creepy.'"
Suicide Squad hits theaters August 5th.
Share your thoughts below.