Perez and Hosmer win All-Star Game.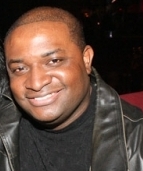 Mass Appeal Wire Reports
SAN DIEGO — Big stage. No problem. They're used to it. Eric Hosmer and Salvador Perez of the World Champion Kansas City Royals gave the National League the 'Royal Treatment' in helping the American League secure homefield advantage in the World Series with a 4-2 victory in Tuesday's Midsummer Classic from beautiful San Diego. Thanks to the Royals duo, the AL will open the Fall Classic at home for the 11th time in 14 years. Hosmer and Perez both homered off former Royals teammate Johnny "Cap'n Save-A-Staff" Cueto during a six-pitch span in the second inning.
Hosmer blasted a solo shot to tie the game. Two batters later, Perez ripped a 2-run homer to left that proved to be the game-winner. They became the first Royals to homer in an All-Star Game since Bo Jackson went deep in 1989. "I was so proud of Hoz when he hit that ball and Salvy when he hit it," said Royals skipper Ned Yost who managed the AL squad.
"I felt like a proud papa there in the second inning after those two guys gave us the lead, and I was really excited. It's been a long time since I've been that proud of two players in a moment like that, and that was really special for me."
VINE: Home runs by #Royals buddies Eric Hosmer and Sal Perez off Cueto. Bring on the 2nd half! https://t.co/5uRYoosDdO

— Jeff Rosen (@jeff_rosen88) July 13, 2016
Hosmer would later smash an RBI single in the third for insurance to become the game's MVP. His teammate, Kelvin Herrera, pitched a hitless sixth. If you're counting at home, the official tally: Royals 4, National League 2. "Couldn't have worked out any better," Hosmer said.
"Salvy and I go way back. A lot of you guys know we have been playing this game together for a long time. And to share that experience and have the games we did tonight was really special."
Cueto, who owns a spiffy 13-1 record for the San Diego Padres with a 2.47 ERA, pitched a two-hitter for KC in game two of last year's World Series against the New York Mets. The Royals would go on to wrap up the series in 5 games to claim their first title since 1985. 
"This morning, I got up and didn't feel well. That is not an excuse," Cueto explained.
"I just left two pitches up, and that was the story." 
Prior to first pitch, Major League Baseball commissioner Rob Manfred and Dick Enberg joined Rod Carew, his family and the relatives of late Padres legend Tony Gwynn on the field for an historic announcement.
Effective immediately, the AL batting title will be named in honor of Carew. Conversely, the NL batting title will be named after Gwynn [Mr. Padre] who died of salivary gland cancer two years ago at age 54.