The Rock named the richest actor.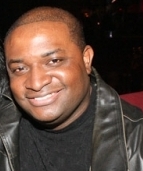 Mass Appeal Wire Reports
MIAMI — Who needs wrestling? Once homeless and penniless, Dwayne "The Rock" Johnson is now the world's highest paid actor — according to Forbes. Not bad for a man who found himself destitute after playing college football at Miami. The former WWE star posted a response on Instagram, saying, "this will always serve as my anchoring reminder to continue to work even harder. We not only want to 'embrace the grind,' but take the grind to new levels."
"I was evicted at 14 [years old] and completely broke by 23," Johnson added. "Every day I wake up as if that eviction notice is right around the corner waiting for me, which is why I always say, 'the wolf is always scratchin' at the door.'"
Dwayne Johnson is this year's highest-paid actor. How he got there #celeb100https://t.co/iN68pukEhx pic.twitter.com/E9RDvhylVb

— Madeline Berg (@MadelinePBerg) July 12, 2016
Speaking of grind, the 44-year-old thespian showed up at the season two premiere of HBO's Ballers on Thursday in Miami where he took the ultimate group selfie before signing autographs. Created by Stephen Levinson, Ballers premieres Sunday night, July 17 at 10 PM.
The Rock has other projects on his radar too, including new films for Baywatch and Jumanji. He'll also star as the original superhero of the 1930s [The Man of Bronze] in Shane Black's Doc Savage.
Over the past year, Johnson reeled in $64.5 million in earnings.
Congratulations big fella!