Usher, Sugar Ray no holds barred.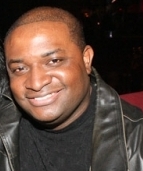 Mass Appeal Wire Reports
LOS ANGELES — Put up your dukes dawg. Put 'em up. Usher Raymond, who portrays Sugar Ray Leonard in the upcoming biopic 'Hands of Stone,' proved he could take a punch from the 60-year-old boxing legend Wednesday night at the 2016 ESPYS from the Microsoft Theater in Los Angeles where some of the world's biggest stars in sports and entertainment gathered to celebrate the year's most outstanding athletic moments. Sugar Ray's son was also in attendance.
Talked to Usher about portraying Sugar Ray Leonard in new movie "Hands of Stone". #ESPYS #AccessHollywoodRedCarpet pic.twitter.com/Spyy75fA6y

— Annie Apple (@SurvivinAmerica) July 14, 2016
Directed by Jonathan Jakubowicz, 'Hands of Stone' sheds light on the fervid relationship between boxing great Roberto Durán [played by Edgar Ramírez] and legendary trainer Ray Arcel [Robert De Niro]. The movie also focuses on the epic battles between Leonard and Durán.
Known for dazzling fans with his voice, Usher will now attempt to impress viewers with his fists in his first leading role. The OMG crooner began training 3 years ago when the film started its production. Usher, 37, also wrote the movie soundtrack.
'Hands of Stone' will hit theaters on Aug. 26th.
Share your thoughts below.