Kansas City man suspected of crime.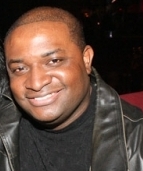 Mass Appeal Wire Reports
BATON ROUGE — First Dallas, Texas. Now Baton Rouge, Louisiana. Keep this up and martial law becomes a viable option. According to sources close to the Baton Rouge Police Department, law officers Montrell Jackson, Matthew Gerald and Brad Garafola were shot dead 'ambush style' in Louisiana on Sunday. After receiving a call of a "suspicious person walking down Airline Highway with an assault rifle," police arrived at the scene at 9 AM. Donning a mask and black attire, suspected gunman Gavin Eugene Long — a Kansas City resident — opened fire on police on his 29th birthday.
Three cops got killed. Three more are wounded. Long is also dead.
Police identify #BatonRouge gunman as 29-year-old Gavin Eugene Long. pic.twitter.com/ZdsVweQ4fS

— Fox News (@FoxNews) July 18, 2016
"For the second time in two weeks, police officers who put their lives on the line for ours every day were doing their job when they were killed in a cowardly and reprehensible assault," said President Barack Obama in a statement. "These are attacks on public servants, on the rule of law, and on civilized society, and they have to stop. These attacks are the work of cowards who speak for no one."
"They right no wrongs. They advance no causes."
Long, a former Marine, was a Nation of Islam member.
He was also an avid supporter of 'Black Lives Matter.'
Long had a YouTube channel where he railed against "crackers."
He called for black people to fight back against oppression.
Share your thoughts below.