Obama has a big decision to make.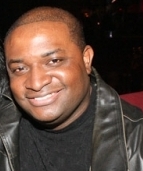 Mass Appeal Wire Reports
WASHINGTON — In response to the fatal shootings of black men Alton Sterling and Philando Castile, renegades have shot police officers in Dallas, Baton Rouge, Milwaukee, St. Louis and Kansas City. Since it's safe to conclude our nation is experiencing the embryonic stages of an all out war on cops, it's probably time to explore that ugly term 'martial law' and what it means to you [if declared]. It's not a pipe dream folks. President Barack Obama has already signed an executive order that could potentially give him the faculty to initiate martial law and his administration is reportedly contemplating its use.
For starters, the first thing you need to know is that [in the event of martial law] the Constitution of the United States would be suspended and you'll have absolutely no rights at all. Playin' the race card would no longer work. To put it candidly, you could be arrested at any time for any reason.
After recent police shootings, Obama tells officers 'we have your backs' https://t.co/aXy86R9D97

— PBS NewsHour (@NewsHour) July 19, 2016
Police control won't be an issue because the military would assume complete autonomy. If you think you're being harassed now, wait until martial law kicks in. Federal agents would go door to door to confiscate your firearms, ammunition, transportation, livestock, water and food supplies.
Drive thru windows and dollar menus at fast food restaurants would no longer be options. There would be no pizza delivery either. You'll eat when the federal government says you eat.
Armed troops would patrol the streets, curfews would be established, and subversives [and dissidents] would no doubt be imprisoned. If the war on police continues, martial law will be declared.
It's inevitable.
Just be careful what you ask for.