President Obama salutes the Royals.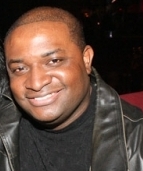 Mass Appeal Wire Reports
WASHINGTON — If you'd told me five years ago that the Kansas City Royals would be holding a World Series trophy while presenting an authentic No. 44 team jersey to President Barack Obama, yours truly would've said "no effin' way!" Well, it happened. The Royals celebrated their 2015 World Series title Thursday afternoon at the White House where they were greeted by fans, media, Kansas City Mayor Sly James, Hall of famer George Brett, Frank White and the Prez himself.
Watch @POTUS welcome the World Series Champion Kansas City @Royals to the White House. https://t.co/KR4qz0lSt4

— The White House (@WhiteHouse) July 21, 2016
"You've got an offense led by homegrown guys like Alex 'Gordo' Gordon and Mike 'Moose' Moustakas, Eric 'Hoz' Hosmer, MVP Salvador 'Salvy' Perez," said Obama during his speech. "These guys are all great players. Can I say, though, the nicknames aren't that creative. It's like, Barack 'Barack' Obama. You know? I mean, listen to this — Hoz, Moose, Gordo. We're going to have to work on these." 
Shortly after Obama's presentation, loud chants of "Let's Go Royals" could be heard throughout the White House. Royals owner David Glass was in attendance along with general manager Dayton Moore and manager Ned Yost. Last year's team MVP Lorenzo Cain didn't make the trip.
The Royals last visited the White House in 1985 when Ronald Reagan was in office.
Hopefully it won't take that long to make it back.