Prince Harry says take an HIV test.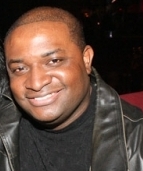 Mass Appeal Wire Reports
DURBAN — Have you been tested for AIDS? If not, please take heed to this salient dispatch from his royal majesty. Following in Princess Diana's footsteps, Prince Harry teamed up with legendary singer Sir Elton John at the International World AIDS Conference in Durban, South Africa on Thursday to raise awareness about HIV on an international stage. Both Harry and Elton, who's also a prominent AIDS campaigner, delivered moving speeches before posing with ambassadors.
British Prince Harry, singer Elton John in Durban SA at 21st Int AIDS Conference urging people to test for HIV. pic.twitter.com/wgrPdk3Jmu

— James Hall (@hallaboutafrica) July 22, 2016
Harry spoke passionately about the importance of discarding stigmas tied to HIV while urging more people to get checked. "It is time for us to step up to make sure no young person feels any shame in asking for an HIV test," he said.
"It is time for us to step up to make sure that girls and boys with HIV aren't kept from playing with their friends, classmates, and neighbors. It is time for us to step up and acknowledge that stigma and discrimination still act as the greatest barrier to us defeating this disease once and for all."
Do you plan to get tested?
Share your thoughts below.