Manute Bol's kid sister killed in KC.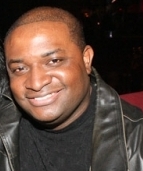 Mass Appeal Wire Reports
KANSAS CITY — Achuil Bol, the little sister of late NBA player Manute Bol, was killed July 17th in a hit-and-run accident in Kansas City. Achuil, 24, was struck by a car around 12:40 a.m. while walking northbound on I-35 near Chouteau Trafficway. She was supposed to be hanging out with friends. It's anybody's guess why she was walking alone. "Why was she walking at night when she went out with her friends? Where were those friends at that time? Why would someone hit and run away? They could have stopped," said Achuil's sister Dot. "We are just sickened for answers. There are a lot of question marks."
RT 41ActionNews "Family begs for answers in death of Achuil Bol in hit-and-run: https://t.co/0rWAw3h6RU via DiaWa… pic.twitter.com/JTDuMs9vgD"

— The Now KC (@TheNowKC) July 27, 2016
Achuil leaves behind three children, including a 5-month-old baby girl. "Even though she is gone, she will be watching over them," Dot said. Achuil was aspiring to become a nurse. She will be missed. "A person I love so much, she was young and friendly," said her uncle Angelo.
Police need your help to nab the suspect.
They're looking for the driver of a black 2004 to 2008 Nissan with front end damage.