Michelle Obama endorses Hillary.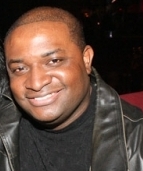 Mass Appeal Wire Reports
PHILADELPHIA — Michelle Obama delivered a sermon Monday night at the Democratic National Convention in Philadelphia. In front of a partisan crowd at Wells Fargo Arena, the First Lady stood in front of a mic to publicly endorse Hillary Clinton. "This election — every election — is about who will have the power to shape our children for the next four or eight years of our lives," said Mrs. Obama. "And I am here tonight because in this election, there is only one person who I trust with that responsibility — only one person who I believe is truly qualified to be President of the United States. And that is our friend, Hillary Clinton."
.@FLOTUS: We need to elect @HillaryClinton: "So let's get to work" https://t.co/DD977hsyqQ #DemsinPhilly https://t.co/icLgC1N4Ma

— ABC News Politics (@ABCPolitics) July 26, 2016
The First Lady also reflected upon how far African-Americans have evolved before taking a parting shot at Republican candidate Donald Trump [without saying his name]. "I wake up every morning in a house that was built by slaves," she said. "Don't let anyone tell you we need to make America great again …"
"Because this is the greatest country on Earth."
Are you down with Hillary?
Can a woman really be the president of the United States?
Share your thoughts below.