Cosby Show alum explains divorce.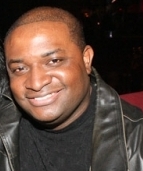 Mass Appeal Wire Reports
ATLANTA — Where's Maury? Keshia Knight Pulliam, best known for her lovable role as little Rudy Huxtable on the Cosby Show, is getting a divorce after 6 months of marriage amid infidelity accusations from her estranged husband Ed Hartwell. The bombshell split comes roughly one week after Pulliam announced she's pregnant with the couple's child. Hartwell, a former NFL player, has major doubts. Not only did he file for divorce, he's also demanding a paternity test. During Wednesday's edition of Entertainment Tonight, Pulliam flipped the script.
Watch: Keshia Knight Pulliam Breaks Down in Tears Over Divorce from Ed Hartwell, Says SHE Threatened to Leave FIRST https://t.co/7558kPeST9

— B. Scott (@lovebscott) July 28, 2016
She claims Hartwell's the cheater — not her. "That's not who I am," said the 37-year-old actress. "That's not an issue. There's no problem. I've never been unfaithful to my husband. This is his daughter." Pulliam said she contemplated leaving. But she decided to stay and work things out after learning she was pregnant.
"When earlier in my marriage I was faced with this, I was ready to leave," Pulliam said. "I had divorce papers ready. I presented them to him. He begged … He said: 'Please, I want my family,' he said all the right things. Once I was pregnant I decided to give him another chance."
Do you believe her?
Did you see this divorce coming?
Share your thoughts below.