Mary J Blige files divorce papers.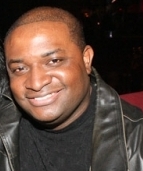 Mass Appeal Wire Reports
LOS ANGELES — It's no longer a "Family Affair" for Mary J. Blige and, from the look of things, she's "Not Gon' Cry" either. After 12 years of marriage, the Queen of Hip Hop has filed for divorce from her husband and longtime manager Kendu Isaacs — citing irreconcilable differences. Mary, 45, also asked the court to obstruct Kendu's ability to request spousal support. The couple got hitched in an exclusive ceremony on December 7, 2003. Child support won't be an issue because they have no children together.
Mary J. Blige and her husband, Kendu Isaacs, have filed for divorce: https://t.co/7SgDFqR5r9 pic.twitter.com/ow0YHNlmYr

— POPSUGAR (@POPSUGAR) July 29, 2016
The R&B songstress issued the following statement through her representative: "Ms. Blige is saddened to say [that] it is true that she has filed for divorce, saying sometimes things don't work how we hoped they would… but, there is a divine plan and a reason for everything."
"Mary will continue writing and working on her album, which is due out later this year along with her world tour. She thanks and appreciates her fans for their support and love through this very difficult emotional time."