Obama's daughter twerkin 'n smokin.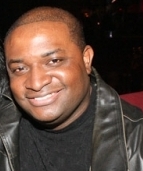 Mass Appeal Wire Reports
CHICAGO — Shake whatcha mama gave ya! While mom and dad were busy trying to get Hillary Clinton voted into the White House, first daughter Malia Obama decided to skip the Democratic National Convention in Philadelphia so she could party at Lollapalooza in Chicago instead. With loud hip hop music blasting through the speakers, cameras caught Malia pulling up her skirt to show off her ass while she twerked on the set of Cashmere Cat. Malia was later seen smoking marijuana. White House officials declined to comment. 
The peculiar series of events are both good and bad.
Well why not? What's the DOJ gonna do? https://t.co/cJJ8M9fTzd

— Just Paul (@Radio_ActiveMI) August 10, 2016
They're good in that President Barack Obama and First Lady Michelle Obama are allowing their 18-year-old daughter to enact with her peers and have a good time. They're bad in that Malia finds it more productive to gyrate and puff weed than attend a paramount political function.
In other words, it's okay for teens to be teens. But, when you're the first daughter of the United States all eyes are on you and it's probably not wise to behave in such a hoodrat, THOT-esque manner.
Do you think Malia should've used better judgment?
Watch her performance and judge for yourself.