Chiefs tight end looking for love.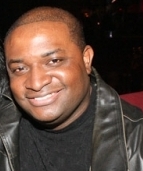 Mass Appeal Wire Reports
LOS ANGELES — Kansas City Chiefs star Travis Kelce is a great pass catcher who's hoping to become a great catch. Yes, the Pro Bowl tight end is looking to score with a special lady. But he may be going about it the wrong way. Kelce, 26, will try his luck on E! television's "Catching Kelce," a reality dating show that will probably remind viewers of "The Bachelor" and Flavor Flav's "Flavor of Love." Kelce, who moved to Los Angeles in the offseason, will audition 50 beautiful contestants — one from each state.
Pro football player @TKelce is looking for love on E!'s upcoming show, #CatchingKelce!

Get the first look. #TCA2016https://t.co/EsnX788FBf

— Catching Kelce (@CatchingKelce) August 4, 2016
The ladies will contend for Kelce's love and NFL paycheck [just kidding, sort of]. The winner will receive an opportunity to move back to the midwest with Kelce with hopes of spending the rest of their lives together. The show is set to premiere in October, during the middle of the NFL season.
The Chiefs are expecting to make a run for the Super Bowl.
Will Kelce's show serve as a distraction?
Share your thoughts below.