Trump rips Clinton over email scandal.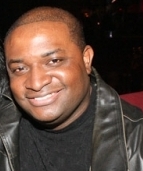 Mass Appeal Wire Reports
WINDHAM, N.H. — While addressing a rabid crowd of supporters in a steamy gymnasium Saturday night, Donald Trump lambasted Hillary Clinton — claiming she's unfit to become president because… well… he thinks she's nuts. "Honestly, I don't think she's all there," Trump said. Earlier this week, Clinton admitted that she "may have short-circuited" when she claimed FBI Director James Comey said "my answers were truthful and what I've said is consistent with what I have told the American people" in regards to her use of a private email server during her State Department tenure.
Clinton made the assertion during a chat with Fox News.
TRUMP: "I think the people of this country do NOT want somebody who's going to short-circuit up here." https://t.co/xG7x03FmHm

— slone (@slone) August 7, 2016
Comey did, however, tell members of Congress that investigators had "no basis to conclude [Clinton] lied to the FBI." That being said, he's still not sold on some of the public statements she's made. "Anybody whose mind 'SHORT CIRCUITS' is not fit to be our president!" Trump tweeted.
"Look up the word 'BRAINWASHED.'"
Do you agree with Trump?
Share your thoughts below.