Suicide Squad is decent, not great.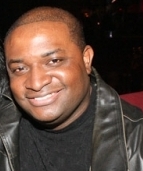 Mass Appeal Wire Reports
HOLLYWOOD — Rotten Tomatoes gave it a terrible rating of 26 percent on its famed Tomatometer. The critics absolutely hated it. But David Ayer's 'Suicide Squad' isn't that bad. It's not the 'must-see' summer blockbuster we expected. But it's not God-awful either. When viewing the highly-anticipated DC Comics flick, three things stand out that Ayer could've done better. One, instead of implementing an enchantress, the supervillain should've been a more recognizable character.
There are so many bad guys in the DC Universe to choose from. Come on Ayer? Give us Gorilla Grodd, Parasite, Bizarro, Sinestro or Giganta. Anybody but a damn witch. Two, given the supernatural talents of the aforementioned sorceress, the 'Suicide Squad' should've been configured differently.
Suicide Squad Drops Below Batman V Superman On Rotten Tomatoes – https://t.co/Fa3zvMnLRY pic.twitter.com/K4HSKrFwyi

— ComicBook NOW! (@ComicBookNOW) August 6, 2016
In the opening sequence, we learn that Deadshot [Will Smith] is an expert marksman who never misses his target only to find out later his bullets lack pop against witchcraft. So what's the point? Watching Harley Quinn [Margot Robbie] try to shatter an undead army with a baseball ball is equally vapid.
The only squad member with any eye-opening ability is flamethrower El Diablo [Jay Hernandez] and he's a mawkish softy who's hesistant to deploy his skill. Shade and Killer Frost would've been great additions to the team. The same can be said for the Joker which brings us to the 3rd and final item.
Unless Ayer decides to concoct a sequel, we'll never know if Jared Leto is capable of portraying a better, more sinister Joker than predecessors Jack Nicholson and Heath Ledger. Sorry, but Leto never stood a chance. The Joker gets about 15 minutes of airtime in a movie that lasts more than 2 hours.
Hell… if it wasn't for Harley's incarceration, we wouldn't see the Joker at all. He merely shows up from time to time to help spring Harley from police custody. Again, 'Suicide Squad' could be worse. It's probably borderline decent, which is obviously disappointing because we expected greatness.
First, Batman v. Superman tanks.
Now, Suicide Squad bites the dust.
As of now, Marvel Comics is still the undisputed king of superhero films.
Share your thoughts below.