Real estate agent takes marital risk.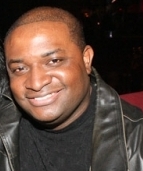 Mass Appeal Wire Reports
MONTEGO BAY — Lillian Vilchez was on the rebound after her previous relationship left her forsaken with a broken heart. Thanks to her high-risk participation on FYI's 'Married at First Sight,' the 24-year-old real estate agent may have finally found her soulmate. Lillian met 29-year-old Tom Wilson [a yacht interior specialist] for the first time on season four of the social experiment show. Despite the fact Tom lives in a bus, the couple got married the same day they met. After saying "I do," Lillian and Tom spent their wedding night in a posh hotel but they didn't have sex. Tom was reportedly too nervous to wax that ass.
'Married at First Sight' Bride Breaks Down as Rain Pours at Her Wedding: 'So Many Bad Omens': Lillian is dist… https://t.co/zMiOrErrNV

— iViz (@chilltunes838) August 2, 2016
The next day, the newlyweds left town for a romantic honeymoon in Montego Bay, Jamaica. Lillian believes the chemistry is there. "Tom and I had an amazing unforgettable wedding that I will never forget! We went with the flow and we were so lucky that it all came naturally," Lillian wrote in a blog.
"After the reception, we walked to the room and he carried me over the threshold, which I thought was super cute, and you got to see us as we walked into this rose petal-decorated room filled with champagne and sweets!"
Now comes the hard part.
Lillian and Tom will cohabitate for six weeks.
After the trial period, they'll decide if they want to stay married or get a divorce.
Will the lovebirds survive? Or call it quits?
Share your thoughts below.