RG3 faces divorce after three years.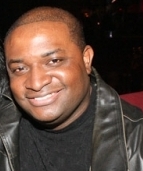 Mass Appeal Wire Reports
CLEVELAND — Like his once promising NFL career, Robert Griffin's marriage is teetering on the brink of disaster. Word on the street claims the former Heisman Trophy winner has separated from his wife of three years — Rebecca Liddicoat — and there's serious talk of a divorce. If you recall, Griffin and Liddicoat got hitched as college sweethearts in July 2013. The couple had their first child in May 2015. According to a close source, Griffin and Liddicoat have been separated "for the past several months."
RGIII filing for divorce 3 years after Redskins fans showered him with wedding gifts. https://t.co/mGkbIacSFD pic.twitter.com/Awhx7Jlj82

— Izz. J. W. (@IzzievsIzzy) August 16, 2016
After being drafted by the Washington Redskins second overall in the 2012 NFL Draft, the man they call RG3 won the league's offensive 'Rookie of the Year' award. But things went terribly south after that — costing Griffin both his job and millions in endorsements.
After getting booted out of D.C., the 26-year-old Baylor alum signed a measly two-year, $15 million contract with the hapless Cleveland Browns. Griffin was, however, named the Browns' starting quarterback by head coach Hue Jackson.
Griffin has gone through hell the past few months.
Will he bounce back?
Share your thoughts below.