Amber Rose likes dirty, filthy sex.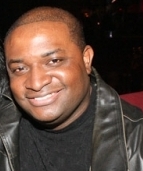 Mass Appeal Wire Reports
LOS ANGELES — Amber Rose prefers x-rated sex… and she don't give a damn what you think. While keepin' it 100 on her raunchy VH1 talk show, the big derrière supermodel fired back at her critics. Amber, if you recall, took a savage beating on social media 2 weeks ago after she jokingly said she likes it when her ex, Wiz Khalifa, ejaculates on her face. The 32-year-old 'Sister Code' actress believes a double-standard exists when it comes to eroticism and anything sexually explicit.
How do y'all like Amber Rose with braids? Yay or Nay?
.
.
.@Regrann from @ebonylifetv – *… https://t.co/otMuulGGx9 pic.twitter.com/kRooEoH1NX

— Nollywood Online (@nollyonlinetv) August 13, 2016
"Two weeks ago I made a joke about Wiz puttin' his babies on my face and it was everywhere… and it's like 'Amber said she wants some sperm on her face,'" she told the audience. "Were they so appalled that I said it? Or were they appalled because it looked like I actually enjoyed it?"
"It's almost taboo… you're not allowed to be a woman and enjoy anything sexual and it's complete bullshit!" Amber is encouraging fans to visit AmberRoseSlutWalk.com to join her sexual campaign.
Do you agree with Amber?
Are women held to a different sexual standard?
Share your thoughts below.