Countess Vaughn drops bad video.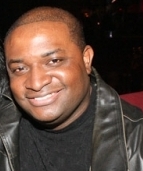 Mass Appeal Wire Reports
LOS ANGELES — They say bad publicity is still publicity and corpulent actress Countess Vaughn is counting on that type of twisted logic to make it big in music and entertainment despite her advanced age of 38. Countess, star of the reality TV show 'Hollywood Divas,' just released a music video so atrocious it brings into question both her mental state and finances. Kid you not. In the low budget video titled "Do You Love Him?," Countess finds out her boyfriend is cheating then confronts him at home while lookin' a hot mess in a black nightie and silk robe.
Hollywood Divas Reunion Highlights & Countess Vaughn New Video "Do You Love Him" https://t.co/846kiRdVZn pic.twitter.com/Wl4DAg0ybf

— Bossip (@Bossip) August 18, 2016
Fans are having a field day on Twitter, many wondering if the conception was meant to be a joke. "I refuse to accept that Countess Vaughn's video is real. It simply has to be satire. It has to be a parody, " a fan wrote on Twitter. Best known for her hilarious role as Kimberly Parker in the UPN sitcom 'Moesha,' Countess went on to star in the spinoff "The Parkers" opposite comedienne Mo'Nique in 1999.
The Parkers went off the air in 2004.
Countess' career has gone downhill ever since.
Watch the video, share your thoughts.