Sharper gets 18 years in prison.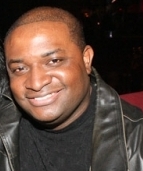 Mass Appeal Wire Reports
NEW ORLEANS — Nobody knows what went wrong with former NFL star Darren Sharper and that includes Darren Sharper himself. He's college educated, he's rich, he comes from a loving household… now he's a convicted rapist. On Thursday, the former New Orleans Saints safety was sentenced to serve at least 18 years in prison after being accused of pullin' a Bill Cosby by drugging women so that they would become easier to rape. Donning orange prison garb, a shackled Sharper offered an apology to his victims.
"They didn't deserve anything being a part of my heinous decisions," he said in a whimper.
"I still don't know why I lived my life right for 38 years, and then I took this path."
The former NFL star was accused of raping as many as 16 women. Now he's been sentenced to 18 years in prison. https://t.co/JuRx92w4n4

— The New York Times (@nytimes) August 18, 2016
U.S. District Judge Jane Triche Milazzo issued the punishment six months after she rejected an earlier deal that would've seen Sharper, 41, serve nine years in the slammer. "We can never ignore the damage you inflicted on those women and society at large," Milazzo said.
Sixteen female victims accused Sharper of sexual assault.
One of them spoke at his sentencing hearing.
She wasn't in a forgiving mood.
"For the list of people you've done this to: Go to hell," she said.
Share your thoughts below.