Will Ferrell and John Reilly reunite.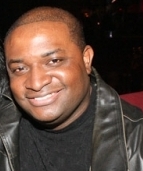 Mass Appeal Wire Reports
LOS ANGELES — No sh*t Sherlock. After teaming up for laughs in "Talladega Nights" and "Step Brothers," veteran actors Will Ferrell and John C. Reilly are joining forces for a third time to portray comedic versions of private detective Sherlock Holmes and his assistant Doctor Watson in Sony's "Holmes and Watson." The film is directed by Etan Cohen and produced by Mosaic and Gary Sanchez. A release date hasn't been set. Can't blame Sony for wanting to cash in on Sherlock's name.
Will Ferrel and John C. Reilly are back together to play Sherlock Holmes and Dr. Watson https://t.co/tLYZheeeex

— NowThis (@nowthisnews) August 22, 2016
Not only does Guinness World Records list Holmes as the "most portrayed movie character" of all time, but the last two renditions of the film [both starring Robert Downey Jr. and Jude Law] grossed more than $500 million each for Warner Bros. Back to Ferrell. The 49-year-old comic has been on fire as of late.
Ferrell's "Daddy's Home" with Mark Wahlberg reeled in $240 million.
His previous comedy "Get Hard" with Kevin Hart grossed $100 million.
Will this adaptation of Sherlock Holmes do well at the box office?
Share your thoughts below.