Kaepernick takes 'stand' for blacks.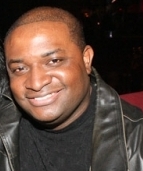 Mass Appeal Wire Reports
SANTA CLARA — Fight the Power! Yessir, somewhere Chuck D is smiling. San Fran quarterback Colin Kaepernick is down with 'Black Lives Matter' and, until African-Americans are treated with more respect, the bi-racial 49ers star will no longer honor the American flag during the singing of the national anthem. "I am not going to stand up to show pride in a flag for a country that oppresses black people and people of color," Kaepernick, 28, told NFL Media after he chose not to stand in Friday's game against the Green Bay Packers. "To me, this is bigger than football and it would be selfish on my part to look the other way. There are bodies in the street and people getting paid leave and getting away with murder."
Look, there's nothing wrong with taking a stance against police brutality as long as African-Americans are held to a similar standard. After all, black-on-black homicide occurs at a much higher rate than police-involved shootings. It's imperative Kaepernick and advocates of 'Black Lives Matter' understand that.
So Donald Trump can criticize America, but Colin Kaepernick can't? https://t.co/pSm0xddiCH pic.twitter.com/DC0ZnQDI6g

— Huffington Post (@HuffingtonPost) September 3, 2016
Nevertheless, Kaepernick says his decision has nothing to do with money. It's all about standing up for what's right. "I am not looking for approval. I have to stand up for people that are oppressed," he explained. "If they take football away, my endorsements from me, I know that I stood up for what is right."
During an interview on a conservative radio station, Republican presidential candidate Donald Trump gave his two cents on the issue. "I think it's a terrible thing," Trump said before adding, "and you know, maybe he should find a country that works better for him. Let him try, it won't happen."
Do you agree with Trump or Kaepernick?
Share your thoughts below.