Gaines put her children at risk.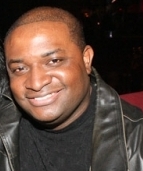 Mass Appeal Wire Reports
BALTIMORE — It took a month, but we finally know the name of the Baltimore County police officer who fatally shot 23-year-old Korryn Gaines on August 1st. He's been identified as Officer First Class Ruby, a 16-year veteran of the force. Under normal conditions, the officer's name is released within 48 hours. But given the sensitive nature of the shooting, the department decided to wait a month in fear of public retaliation. Police officials said they received death threats against their personnel. "We had reached a point both with the investigation and in terms of the safety issues that were concerning us several weeks ago that [Police Chief Jim Johnson] felt it was time for him to release the name," spokeswoman Elise Armacost said.
"It was a difficult decision for him to make."
#BREAKING: Baltimore Co. police identify the officer who shot #KorrynGaines on Aug. 1. https://t.co/puZjEzs6vA pic.twitter.com/y7MRoY9Arq

— WJZ | CBS Baltimore (@cbsbaltimore) September 1, 2016
In an attempt to serve warrants, police went to Gaines' apartment where a standoff ensued. According to police reports, Gaines pointed a shotgun at Ruby who fired first. After she shot back, Ruby shot her dead. In the process, he also shot Gaines' 5-year-old son in the cheek.
The ordeal has sparked 'Black Lives Matter' protests nationwide.
Prior to the shootings, Gaines posted a Facebook video that shows her taunting police and threatening to do them bodily harm. She's also seen ordering her son to "fight" the cops. Gaines' boyfriend, Kareem Courtney, and their 1-year-old daughter were also home.
Courtney, 39, took the baby and fled the scene before being arrested.
He was charged with domestic violence on Gaines in June.
Share your thoughts below.