Jerry Heller dead, film responsible?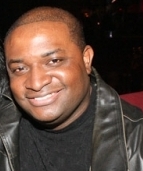 Mass Appeal Wire Reports
THOUSAND OAKS — Jerry Heller is dead… and the movie "Straight Outta Compton" is primarily responsible says Heller's lawyer — Mickey Shapiro — who spoke with TMZ. The former N.W.A. manager was involved in a fatal car accident Friday around noon in Thousand Oaks, California. He was 75. Even though Heller died in his vehicle, investigators are saying he may have suffered a medical emergency prior to the crash. Heller's cousin, Gary Ballen, told media members he believes Heller had a heart attack while driving.
During his chat with TMZ, Shapiro said Heller was "heartbroken" and under a lot of stress after watching the way he was portrayed in the aforementioned N.W.A. biopic. The movie painted Heller as a conniving, thieving crook who screwed the group with "No Vaseline."
Shapiro said his client was so distraught over the film he couldn't sleep.
Jerry Heller, Music Manager Who Promoted N.W.A. and Gangsta Rap, Dies at 75 https://t.co/DRoCJSyWuI

— The New York Times (@nytimes) September 4, 2016
Heller, if you recall, sued the film's producers for defamation. "Jerry Heller would be alive today if not for that movie," Shapiro said. Heller co-founded N.W.A. and Ruthless Records with Eazy-E in 1986. Two years later, the group released their seminal album "Straight Outta Compton."
Actor Paul Giamatti plays Heller in the movie.
Share your thoughts below.