Disney star calls store clerk racist.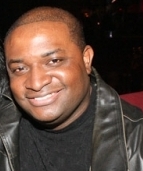 Mass Appeal Wire Reports
LOS ANGELES — Maybe Colin Kaepernick has a point? On Tuesday, Disney starlet Zendaya made a few startling claims on Snapchat — accusing an employee at Vons grocery store of refusing to serve her because of the color of her skin. The 'K.C. Undercover' actress said she tried to purchase $400 in gift cards but was told she couldn't afford it. She also claims the cashier threw the wallet at her. Fortunately, a manager showed up to complete the transaction.
"The lady that was helping us… I don't think she was a huge fan of our skin tone. This is what we deal with…" the biracial entertainer, 20, told her Snapchat followers, before her male friend added, "Because we're black." On Wednesday, a rep of the grocery chain released an apologetic statement.
Vons has apologized to Zendaya after she said she was refused service due to her skin tone. https://t.co/ZhwvSWXtsh pic.twitter.com/KekAVxcB0j

— E! News (@enews) September 8, 2016
"At Vons, we strive to treat each and every customer with the utmost respect," the rep said. "There is a policy that limits gift card purchases using a credit card. Zendaya was able to purchase gift cards up to our limit, and we apologize for any inconvenience or misunderstanding."
"We respect Zendaya's voice in the community and similarly are committed to diversity and inclusion," the statement continued. "Moreover, we understand that race is a sensitive issue in America and view this experience as a reminder that every interaction is an opportunity to treat each customer as we ourselves would like to be treated."
Does Zendaya deserve more than an apology?
Share your thoughts below.