Barkley says it's black folks' fault.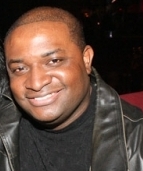 Mass Appeal Wire Reports
PHILADELPHIA — If you're a disgruntled black person searching for someone to blame, NBA legend Charles Barkley says look no further than in the mirror. During an interview on a Philadelphia radio station, Sir Charles spoke his mind on the war between educated blacks and thugs. "One of the reasons we're never going to be successful as a whole [is] because of other black people," he said. "And for some reason we are brainwashed to think, if you're not a thug or an idiot, you're not black enough."
Charles Barkley Exposes the Truth: Blacks, Not Whites, Are Keeping Black People Down https://t.co/a0IDIf5r8L pic.twitter.com/mwu1gW80QE

— Reagan Coalition (@ReaganCoalition) September 12, 2016
Barkley, 53, then went on to say it's time for African-Americans to quit blaming white people for their problems. "Unfortunately, as I tell my white friends, we as black people, we're never going to be successful, not because of you white people, but because of other black people," he said.
"When you're black, you have to deal with so much crap in your life from other black people. It's a dirty, dark secret; I'm glad it's coming out. There are a lot of black people who are unintelligent, who don't have success. It's best to knock a successful black person down because they're intelligent, they speak well, they do well in school, and they're successful… We're the only ethnic group who says, 'Hey, if you go to jail, it gives you street cred.'"
"It's just typical BS that goes on when you're black, man."
Do you agree with Barkley?
Is there a war going on between thugs and intelligent blacks?
Share your thoughts below.