T.I. drops poignant video about police.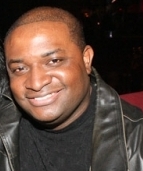 Mass Appeal Wire Reports
ATLANTA — Count hip hop artist T.I. among those who have joined Colin Kaepernick's highly-publicized attack on police brutality. Known to always speak his mind, the 35-year-old rapper released his new music video "Warzone" on Friday and he even hired a few Caucasian actors to reenact the controversial police-involved deaths of African-American men Tamir Rice, Eric Garner and Philando Castile. Before you watch, must warn you: due to the graphic nature of the video, viewer discretion is advised.
The song, by the way, contains the lyrics "Hands Up, Can't Breathe!"
T.I. tackles police brutality in clip for new politically-charged music video 'Warzone' https://t.co/q5lIfJruKw pic.twitter.com/TMg77n2W1E

— People Magazine (@people) September 16, 2016
The opening sequence, which is an enactment of Rice's demise, shows a white kid toting a toy handgun in the park when a black police officer suddenly pulls up and shoots him dead. The next scene shows an unarmed white man getting choked to death by an African-American cop (à la Garner).
The video promises to tick off a few white people.
"The first thing that (director Laureal Richardson and I) wanted to do was make sure that it was powerful enough to create the type of dialogue necessary to inspire some form of change," the rapper said. "We just kind of tossed it around and we came up with re-enacting the events and then he came up with the idea of the role reversals."
Did the director succeed?
Will some form of change ensue?
Watch the video and judge for yourself.