Fox drama series makin' TV history.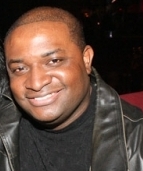 Mass Appeal Wire Reports
SAN DIEGO — Baseball fans, it's finally here. We're talking about 'Pitch,' the Fox TV drama that chronicles the inspirational story of rookie pitcher Ginny Baker [Kylie Bunbury] who makes history by becoming the first woman to play Major League Baseball. After getting called up by the San Diego Padres, Ginny makes her Major League debut amid backlash from her male teammates. Ginny does, however, capture respect from the team's ruggedly handsome catcher Mike Lawson [Mark-Paul Gosselaar].
#Pitch Stars @kyliebunbury, Mark-Paul Gosselaar (@MPG) Want the Show to 'Empower' Young Girls https://t.co/Nltu8dF1nr

— Variety (@Variety) September 9, 2016
The chemistry between Mike and Ginny is nothing short of spectacular. But, to maintain peace inside the clubhouse, neither dares to admit it. The show is taped from Petco Park in San Diego. To prepare for her innovative role, Bunbury was assigned a pitching coach so she can learn how to… pitch.
The 27-year-old actress still has a sore right arm to go along with other aches and pains.
"I'm definitely doing a lot of Epsom salt baths and wrapping my arm," said Bunbury who's on a strict pitch count. "Like a pro athlete, I'm aching in places I've never ached before." By MLB standards, Ginny's fastball is mediocre at best. But her specialty pitch — a dancing screwball — is damn near unhittable.
'Pitch' airs Thursday night on Fox.
Can a woman really survive in Major League Baseball?
Share your thoughts below.