Empire came out rolling the dice.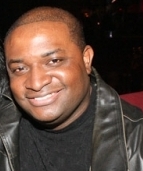 Mass Appeal Wire Reports
LOS ANGELES — As anticipated, Lee Daniels' Empire was absolutely off the chain Wednesday night during the season three premiere of the highly-rated Fox musical drama. First, we learned that token white character — Rhonda (Kaitlin Doubleday) — falls to her immediate death after being pushed from a multi-story balcony during a scuffle with Anika (Grace Gealey) who's several months pregnant. Rhonda's bloody carcass landed on the top of a car, dashing any hope she's still alive. Rhonda did, however, return later in the show in the form of her husband Andre Lyon's hallucination. But there's no question she's dead.
Shock and aww no-they-didn't. Here's what to expect on S3 of @EmpireFOX https://t.co/6P5gVBY6UD pic.twitter.com/pvzEhIOKFl

— hulu (@hulu) September 22, 2016
So why the shocking decision to kill off Rhonda? "It was a really, really tough decision because it wasn't as if we had an agenda last season. We love the character and we love the actress and we didn't want to lose her from the show," said Empire showrunner Ilene Chaiken during an interview with Variety.
"It was really the story that led to the decision. That fight on the balcony, it just happened. It wasn't in the original finale script, and as Lee [Daniels] and I were working on it, we loved it and we said, we have to do it. And then I said, 'Lee, you realized that means one of these women will be killed off?!' Lee and Danny [Strong] both said, 'No! We love them both! They can't die!' But after much anguishing, we came to the very, very tough conclusion."
After a brief choking from Andre, Anika's water broke — sending her to the hospital where she eventually gave birth to a little girl, much to the chagrin of her husband Lucious Lyon (who was expecting a baby boy). As for the rest of the family? Cookie Lyon remains under the microscope of the FBI.
Andre is still nuts.
Hakeem Lyon still has a big mouth.
And Jamal Lyon is stuck in the middle.
Will season three of Empire become the best ever?
Share your thoughts.