Trump and Obama lament black life.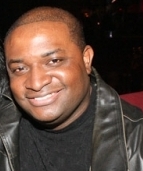 Mass Appeal Wire Reports
WASHINGTON — During an interview that aired Sunday on ABC, Donald Trump's campaign manager — Kellyanne Conway — went off on President Barack Obama for his snide response to accusations made by Trump that life has never "ever" been worse for African-Americans. After being asked to give his two cents on Trump's less than flattering characterization of black living, Obama replied: "I think even an 8-year-old will tell you that whole slavery thing wasn't very good for black people. Jim Crow wasn't very good for black people."
#DonaldTrump says his "what do you have to lose?" message to African-Americans is resonating https://t.co/qgIcGiv9a6

— Fox News (@FoxNews) September 21, 2016
While campaigning in Kenansville, N.C., last week, Trump reached out to black voters with a very blunt assessment of their horrid living conditions. "We're going to rebuild our inner cities because our African American communities are absolutely in the worst shape they've ever been in before. Ever, ever, ever."
Believe it or not, Trump is gaining support from black voters.
Share your thoughts below.