NCIS Los Angeles starts off strong.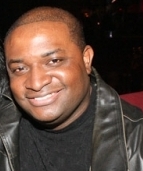 Mass Appeal Wire Reports
LOS ANGELES — Mole? What mole? After a 30-minute schedule delay, NCIS: Los Angeles got things started off with a bang Sunday night during the show's thrilling two hour season eight premiere titled "High-Value Target, Belly of the Beast." To make a long story short… somebody within the L.A. unit is leaking confidential information, forcing Secretary of Defense Corbin Duggan [Jackson Hurst] to seize leadership control from Hetty [Linda Hunt] and Granger [Miguel Ferrer] until the culprit is brought to justice.
'NCIS: Los Angeles' Season 8 Makes An Explosive Premiere About Death, Wedding & A Change Of Leadership – iTech Post https://t.co/KqsT7hbAIV

— NCIS report (@NCISreport) September 24, 2016
During an interview with Parade.com, actor LL Cooj J offered some insight on what fans can expect this season from the CBS crimefighting drama. "There's a mole in the house," he said. "There are some character changes. Some characters get eliminated. It's going to be not business as usual."
"But, I think, exciting for NCIS: Los Angeles fans."