David and Lupita touched by film.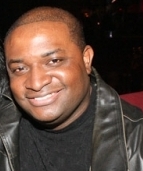 Mass Appeal Wire Reports
NEW YORK — Upstart thespians David Oyelowo and Lupita Nyong'o entertained questions about their new film 'The Queen of Katwe' during a forum hosted by the SAG-AFTRA Foundation on Tuesday in New York. Directed by Mira Nair, 'The Queen of Katwe' tells the tear-jerking story of a Ugandan girl who sees her world rapidly change after being introduced to the game of chess. The Disney biopic is so emotional, even the cast members were brought to tears.
Lupita Nyong'o and David Oyelowo star in #QueenOfKatwe – now playing in select Cinemark theatres. Get tickets: https://t.co/fzBEkyOnwa pic.twitter.com/1oLVYZG4Yw

— Cinemark Theatres (@Cinemark) September 28, 2016
"I remember the first time I saw it, and I have to admit to quite a bit of ugly crying," Oyelowo said. "The combination of the story itself. Just the fact that this film exists, and you know people whose story just wouldn't otherwise be known, gets told, and the beauty of who they are is seen by the world."
Nyong'o had a similar reaction after watching the film. "I get emotional when I watch it. I get emotional when I talk about it. I'm holding back tears right now," Nyong'o said. "I mean it was so much fun, and then you know after the film we were just like bursting."
The Queen of Katwe hits theaters Friday, Sept 30th.
Share your thoughts below.