Diddy makes huge donation at gala.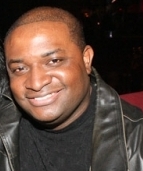 Mass Appeal Wire Reports
NEW YORK — The ultimate mama's boys. On Monday, Bad Boy honcho Sean 'Diddy' Combs and his two sons, Justin and Christian, showed grandma some love during the Boys & Girls Harbor Salute To Achievement fundraiser on Monday in New York. The annual gala, which celebrates art and the next generation of young talent, was an incredible success — raising an estimated $1.8 million. Diddy, the man of the hour and winner of the Tony Duke award, made a donation of $25,000.
#Vogue Seans the Top: The Boys and Girls Harbor Salutes Diddy https://t.co/RpP0mzsjzm

— MustHaveJewelry (@MustHaveJewely) September 27, 2016
"School gets out and where do the kids go?" asked Lyor Cohen, Founder of 300 Entertainment and the man who played a major role in bringing hip-hop to a global audience. "It's nice to have a place where [kids] are supported and given the opportunity to engage with the arts and just be kids."
"To me that's the key of the Harbor."
The event's performer, Andra Day, shared a similar sentiment. "I was fortunate enough to be in a school that was saturated with arts programs," said Day before adding, "I'm grateful we happened to have funding at that time at that school to make that happen."
"Hopefully we start to see that be more of a ubiquitous thing among schools." 
Congrats Diddy on a job well done!