Riggs, Murtaugh near perfect fit.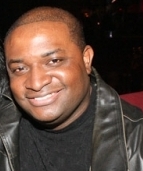 Mass Appeal Wire Reports
LOS ANGELES — Okay, they're not Crockett and Tubbs. Hell, they aren't even Starsky and Hutch. But the reincarnation of LAPD detectives Martin Riggs and Roger Murtaugh have yet to disappoint in the Fox television series "Lethal Weapon" and, for now, that's good enough. The juxtaposed pair, portrayed by Clayne Crawford and Damon Wayans, share some similarities with the iconic duo made famous by Mel Gibson and Danny Glover in the late 80s and mid 90s.
Ribs and Riggs are a good mix. #LethalWeapon pic.twitter.com/BFAgMEEl50

— Lethal Weapon (@LethalWeaponFOX) September 30, 2016
But they also exert some edgy differences too and that may be enough to coax network officials into bringing the program back for an encore next season. As for the show? In the aftermath of the accidental death of his wife and unborn child, former Navy Seal Riggs migrates to Los Angeles to become a cop.
While receiving psychiatric treatment, Riggs is paired with Sergeant Murtaugh who's coming off a heart attack. At first, Riggs' look before you leap mentality clashes with Murtaugh's play it safe technique. But after learning one another, they realize the partnership offers exactly what they need.
Lethal Weapon airs every Wednesday night at 7 PM CST.
Share your thoughts below.