Late Night gettin' better and better.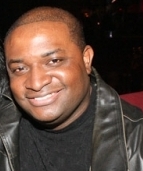 Mass Appeal Wire Reports
LAWRENCE — The unofficial start to the college basketball season went down Saturday night in front of 16,300 blue clad lunatics at historic Allen Fieldhouse during the 2016 installment of 'Late Night at the Phog.' The highly anticipated men's crimson and blue scrimmage ended in a 48-48 tie. KU coach Bill Self had several high profile recruits in attendance. Four biggest takeaways of the evening: 1) Carlton Bragg appears to be KU's best player. The 6'10" sophomore ran the floor, was active on the glass, and he displayed unlimited range and perfect form on his jumpshot.
Conversely, top recruit Josh Jackson looked average at best. The Detroit native, widely regarded as being the nation's No. 1 prospect, didn't show much explosiveness in transition and his jumper is arguably the ugliest ever seen. If the NBA Draft was held today, Bragg would be the first Jayhawk taken.
Jackson's jumper is so hideous, even Coach Self took notice. "I think it's fair to say that he can tighten his stroke up," Self said. "I think it's fair to say he can improve. It's fair to say he's not pure, by any stretch."
Singing 'Rock Chalk Jayhawk' #KULateNight pic.twitter.com/5HO7XKsT8Q

— Kansas Jayhawks (@KUAthletics) October 2, 2016
2) KU assistant coach Brennan Bechard got mobbed midcourt after he converted a half court shot worth $10,000 to KU student Jordan Stiers who received a check from Coach Self. "It's crazy. I don't even have words to explain it," said Stiers, who hand-picked Bechard to take the shot.
"I'm probably gonna help mom pay some bills."
3) Donning a skull mask and a crimson and blue jumpsuit, Kansas City rap artist Tech N9ne perfomed a medley of his popular hits. 4) The 'Dancing with the Jayhawks' competition was actually kind of cool. Team Fresh, Dream Team and Team Extreme all did a nice job.
Are you a fan of KU's late night?
Is it too much?
Share your thoughts below.