Rosewood season two really intense.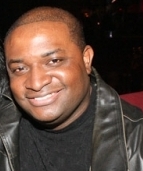 Mass Appeal Wire Reports
MIAMI — Veteran actor Morris Chestnut has taken forensic science to an entirely new level in season two of the police procedural television series "Rosewood." Chestnut, who stars as private pathologist Dr. Beaumont Rosewood, works in conjunction with Miami police detective Annalise Villa [Jaina Lee Ortiz] with whom he shares an intimate [albeit rocky] relationship. "Rosie and Villa are constantly playing a cat and mouse game," said Ortiz, 29, during a recent promotional interview on Fox.
Villa might be jumping to conclusions. #Rosewood pic.twitter.com/imjOpudRVU

— Rosewood (@RosewoodFOX) September 30, 2016
Chestnut, 47, added, "they have great chemistry, they work very well together, and they both believe in bringing justice to all." Joining Rosewood's practice are his lesbian sister and "toxicology queen," Pippy [Gabrielle Dennis] and her ex-fiancé, DNA specialist Tara Milly Izikoff [Anna Konkle].
Rosewood's mom, Donna [Lorraine Toussaint], also stops by the lab to give her two cents.
Rosewood airs every Thursday night on Fox.
Are you a fan?
Share your thoughts below.