Empire stars unite for Hillary Clinton.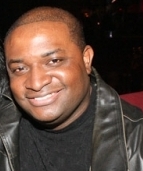 Mass Appeal Wire Reports
LOS ANGELES — Hollywood honcho Lee Daniels and his congregate of Empire stars have Hillary Clinton's back. Daniels and cast members Taraji P. Henson, Jussie Smollett, Bryshere Gray, Gabourey Sidibe, Tasha Smith, and Trai and Grace Byers have joined forces in a new advertisement in support of the Democratic presidential nominee. The ad shows the actors paying tribute to 'Black Lives Matter' while speaking out on the controversial deaths of Trayvon Martin, Sandra Bland, Freddie Gray and Philando Castile. They claim if Donald Trump gets elected, all hell will break loose.
#Iwillvote https://t.co/N6LhWblUt5 @HillaryClinton pic.twitter.com/62YhZ2I39R

— lee daniels (@leedanielsent) October 6, 2016
"The violence and nasty rhetoric against mankind is unacceptable," the group says in the video. "If [Donald] Trump gets into office, it will only get worse. I want a president who stands up against intolerance. There's only person in this race who said Black Lives Matter."
The ad, which urges viewers to vote, also addresses Clinton's position on health care, gun control and women's rights. "So many women and men died for us to have the right to vote," Daniels explains.
"Every time we sit out, we dishonor their sacrifices."
Will Empire's endorsement of Clinton hurt TV ratings?
Share your thoughts below.