Halle Berry's reps lambasted Ric Flair.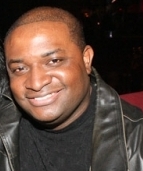 Mass Appeal Wire Reports
LOS ANGELES — Pro wrestling legend Ric Flair's alleged sexual encounter with Halle Berry never materialized and, as a matter of fact, she has no idea who he is, this according to representatives for the 50-year-old actress. The Nature Boy, 67, set the social media world on fire earlier this week on the "Ric Flair Show" when he told his radio audience that he banged Halle in Atlanta shortly after her divorce from former baseball star David Justice.
Halle Berry says she's never heard of Ric Flair: https://t.co/UKmrCnIeNO

????????? pic.twitter.com/6dFQ6DoFTF

— Complex (@ComplexMag) October 4, 2016
"There is NO truth to this," said an inside source to TMZ. "Halle has literally never even heard of him let alone met him!!!" Word on the street claims Halle is both saddened and offended by Flair's remarks. Tarnishing someone's image can land you in court. Don't be surprised if a defamation lawsuit ensues.
"A man doesn't get to sexualize and lie about a woman he's never met to better himself or his name," said the source. "It's offensive, demeaning and beyond misogynistic."
Who's telling the truth? Ric or Halle?
Share your thoughts below.