John and Chrissy loving parenthood.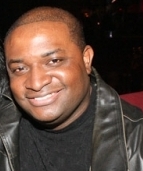 Mass Appeal Wire Reports
LOS ANGELES — Baby Luna is a carbon copy of her father, this according to her mom Chrissy Teigen who spilled the beans during a recent appearance on The Ellen DeGeneres Show.
Chrissy, 30, couldn't help but rave about her daughter's striking resemblance to John Legend. "She is a good baby," Chrissy bragged. "We're sleep-training right now, and she really is such a good baby because she has John's temperament. Thank goodness." Chrissy's not alone. John, 37, has done his fair share of bragging too. The 10-time Grammy Award winner recently came clean to Notion magazine to give fans a glimpse of how life has changed since Lina's arrival. "It just takes over your life when you have a child," he said. "I spent a lot of time at home with her for the first three months and with my wife, you know, it just humbles you.
"I think everyone struggles with being a new parent."
"Everyone's trying to figure it out and I think it's a humbling process."